YOU CAN PICK ANY PLACE OR TIME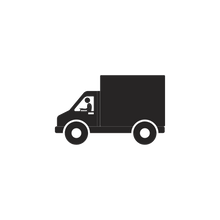 Driving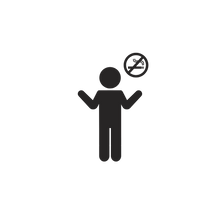 Restricted Areas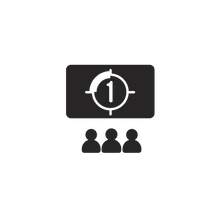 Movies/Concerts
WHAT ARE CUSTOMERS SAYING?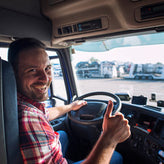 "Our company vehicles recently went smoke-free. I knew it was going to be difficult but these picks have made it a lot easier. I especially like the new fruit flavors. Keep it comin' brothers."
B. Bochannon
I am diggin the bite on the cinnamon. Nice flavor!
Cameron
I don't smoke but I love the focus this gives me when working late. I just order bulk in the peppermint!
Carol Dawn
These are great for servicemen and women. The flavor variety beats any other brands in the market. Perfectly inconspicuous. The flavor last insanely long that when the nic runs out you still have a flavorful toothpick to satisfy the habitual fixation.
David
KEEP 'EM HANDY
NicotinePicks strives to remove barriers to curb your cravings.  To make it even easier we package all our picks in a discreet tube that comes with an easy to attach key-chain ring.  So you never have to leave home without it. Now if only you could remember where you left your keys.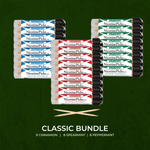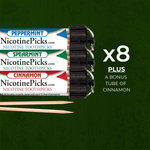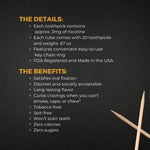 Get 25 tubes of our most popular flavors - Cinnamon, Spearmint, and Peppermint. The Classic Bundle includes 9 tubes of our...
Learn more