Classic Bundle - Flavored Toothpicks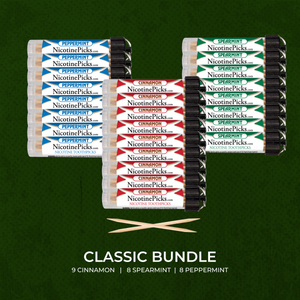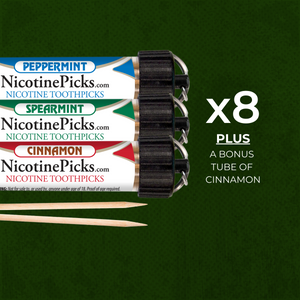 Product image 1

Product image 2

Product image 3

Get 25 tubes of our most popular flavors - Cinnamon, Spearmint, and Peppermint. The Classic Bundle includes 9 tubes of our bold Cinnamon toothpicks and 8 tubes each of our cool flavors Peppermint and Spearmint.  Bundle them all together for a great discount.
Not for sale to, or used by, anyone under 21 years of age. By purchasing NicotinePicks™ you are agreeing that you are at least 21 years old.
FDA Registered.  Made in the USA.