Fresh Mix - Flavored Toothpicks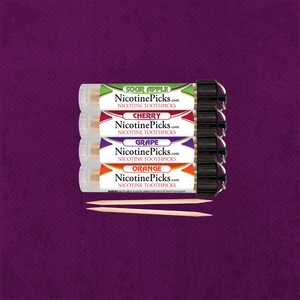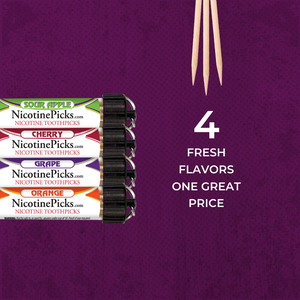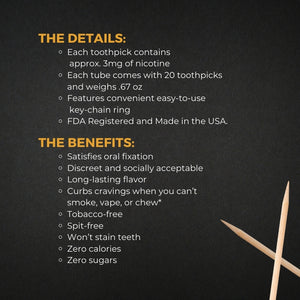 Product image 1

Product image 2

Product image 3

Looking to sample only the freshest of our flavors?  Look no further than our newest "Fresh Mix" bundle.  This variety mix features all our fruit-flavored toothpicks: cherry, grape, orange, and sour apple.  Try all FOUR to find your favorites.
Not for sale to, or used by, anyone under 21 years of age. By purchasing NicotinePicks™ you are agreeing that you are at least 21 years old.
FDA Registered.  Made in the USA.