3 Tube Starter Pack | PickSticks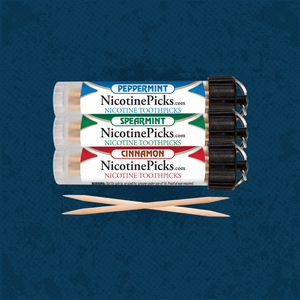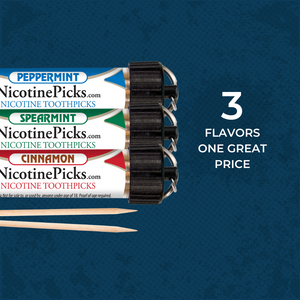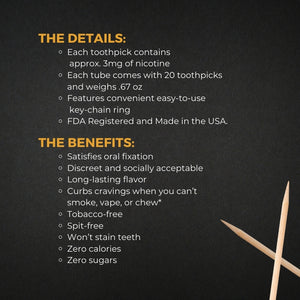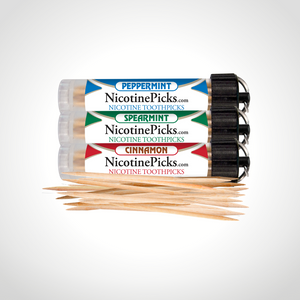 Product image 1

Product image 2

Product image 3

Product image 4

Whether you're new to our energy-burst toothpicks or just a lover of our classic flavors, this Starter Pack is for you.  It's a great way to sample our most commonly liked items at a discounted price!  The pack includes one Cinnamon tube, one Spearmint tube, and one Peppermint tube.  
Not for sale to, or used by, anyone under 21 years of age. By purchasing NicotinePicks™ you agree that you are at least 21 years old.

FDA Registered.  Made in the USA.